Happy Holiday's 2016!
Wishing all a very happy holiday season! I hope it includes time for quilting.... Please think about attending The Holly Girls Quilt Retreat in 2017- we have 8 spaces left in week one (September 5-10). This would a great holiday treat! We hope to see you there..
The 2016 Holly Girls Quilt Retreats are complete and a great time was had by all!! Thanks to all the quilt friends who attended ,White Birch Lodge and the beautiful weather we had all four weeks!
2017 retreat information is now on my website. Registration is now open! We are happy to say that Week 2, 3, and 4 are now full (we will take names on waiting list for these weeks)- we have 8 spaces available in Week 1 (the first week of Septmeber is a great week to visit Northern Michigan!) We welcome new retreaters!!! Our theme for 2017 is: "Trees and Baskets and Blooms- Oh My!" Please join us next year to learn great techniques, enjoy time with friends and visit beautiful Northern Michigan in the Fall!
I taught on the Quilt Seminars at Sea Alaska Cruise in May and had a great time! Visit me on Facebook for some great photos of this cruise! Join me in June of 2017 for the "Voyage of the Midnight Sun Cruise"- Fjords of Norway..
I am booking for 2017 and 2018- WOW! Please let me know if your group has scheduled me to teach and you don't see it entered on my updated schedule?
I taught at the International Quilt Show Dubai in February! I taught with Paula Nadelstern and Nancy Prince. We had an amazing trip visiting this vibrant and interesting city. Go to their website for information on this years show and future shows: www.quiltsdubai.com or visit their Facebook page at www.facebook.com/internationalquiltshowdxb and www.facebook.com/classicquilts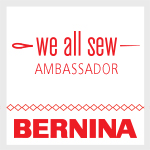 Please follow me on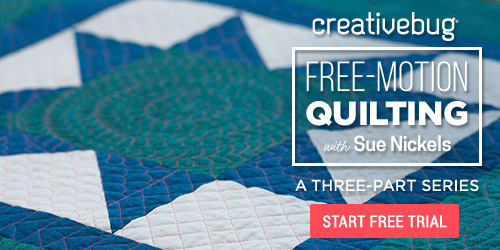 Free Motion Quilting
I am pleased to announce my latest Creativebug class, Free Motion Quilting, has just come out. In this three part class I'll show you how to transfer a traditional Amish quilt top using free-motion quilting techniques. If you are new to Creativebug you can get a free 30-day trial when you sign up and use code: SUE.

Sign up for my class here.

Part 1: Create Your Own Quilting Design

In Part 1, you will learn how to design your own quilting patterns and create custom templates. Using an already-pieced quilt top, I'll demonstrate how to create a design concept and sketch patterns. All of the basics are covered here, including how to design patterns using rulers, how to cut out your own template plastic, and how to create a cable pattern using a paper folding technique. I'll also shows you how to draw my signature feather motif and turn it into a circular template. Once you have completed this class, you will be ready to move on to marking your quilt.

Part 2: Marking and Basting
Once you have designed your quilting motif, the next step is to mark your quilt top. I teach several methods for transferring your pattern to fabric, including tracing patterns using a lightbox, freehand drawing, tracing plastic templates and using rulers as guides to create geometric patterns. Finally, I'll cover basting your quilt sandwich to prepare it for machine quilting.
Part 3: Machine Quilting Like a Pro
Now for the fun part-machine quilting! In this part I teach you all about the quilting process. You'll learn how to work with a large quilt and use free-motion quilting techniques to create feathers, straight-line geometric shapes, scallops, and cables. You will be amazed at what you can do with a sewing machine and a darning foot.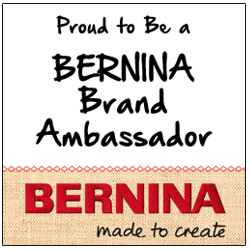 4th annual Holly Girls Quilt Retreats information: The retreats are held at the lovely 100 year old White Birch Lodge. Nestled in the woods along the shores of Elk Lake, you will be right in the heart of Northern Michigan's resort area. The town of Elk Rapids is a charming small town with nice restaurants and shopping. The topic for 2017 is "Trees and Baskets and Blooms- Oh My!".
My sister, Pat Holly, and I are excited to continue the tradition our good friend Gwen Marston started with her Beaver Island Quilt Retreats over 30 years ago. Please go to the Retreat Tab to find out more. we hope to see you in beautiful northern Michigan next fall!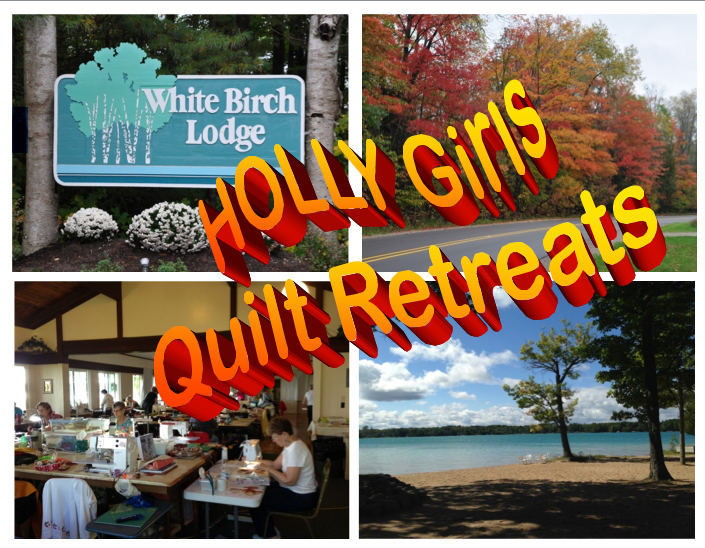 I am pleased to announce that my new book, "Fabulous Feathers & Fillers", is available. Please go to my store to order.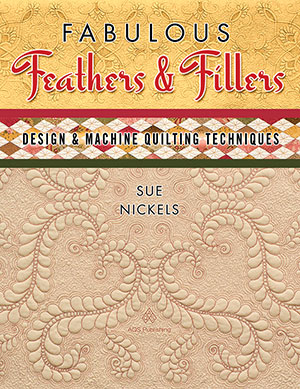 Creativebug update! My new class on Machine Applique is now avaialble from Creativebug! Please go to my online classes tab!
I completed filming two more online classes with Creativebug in April. The first class I filmed was with my daughter, Ashley Nickels. The mother/ daughter quilting class will show how we both made quilts using triangles and similar fabrics- Ashley's approach as a modern quilter and mine as a tradtional quilter. It was so fun to work with Ashley and her quilt is fabulous! This class is now available and I hope you will enjoy the projects we have made! The second class is on Machine Applique and will go live in July. This is a great site and very reasonably priced for these great classes. My machine quilting workshops are also available and very helpful for learning how to machine quilt on the home sewing machine. Go to my Online Classes tab to watch my Creativebug classes. It was a great experience working with the Creativebug team!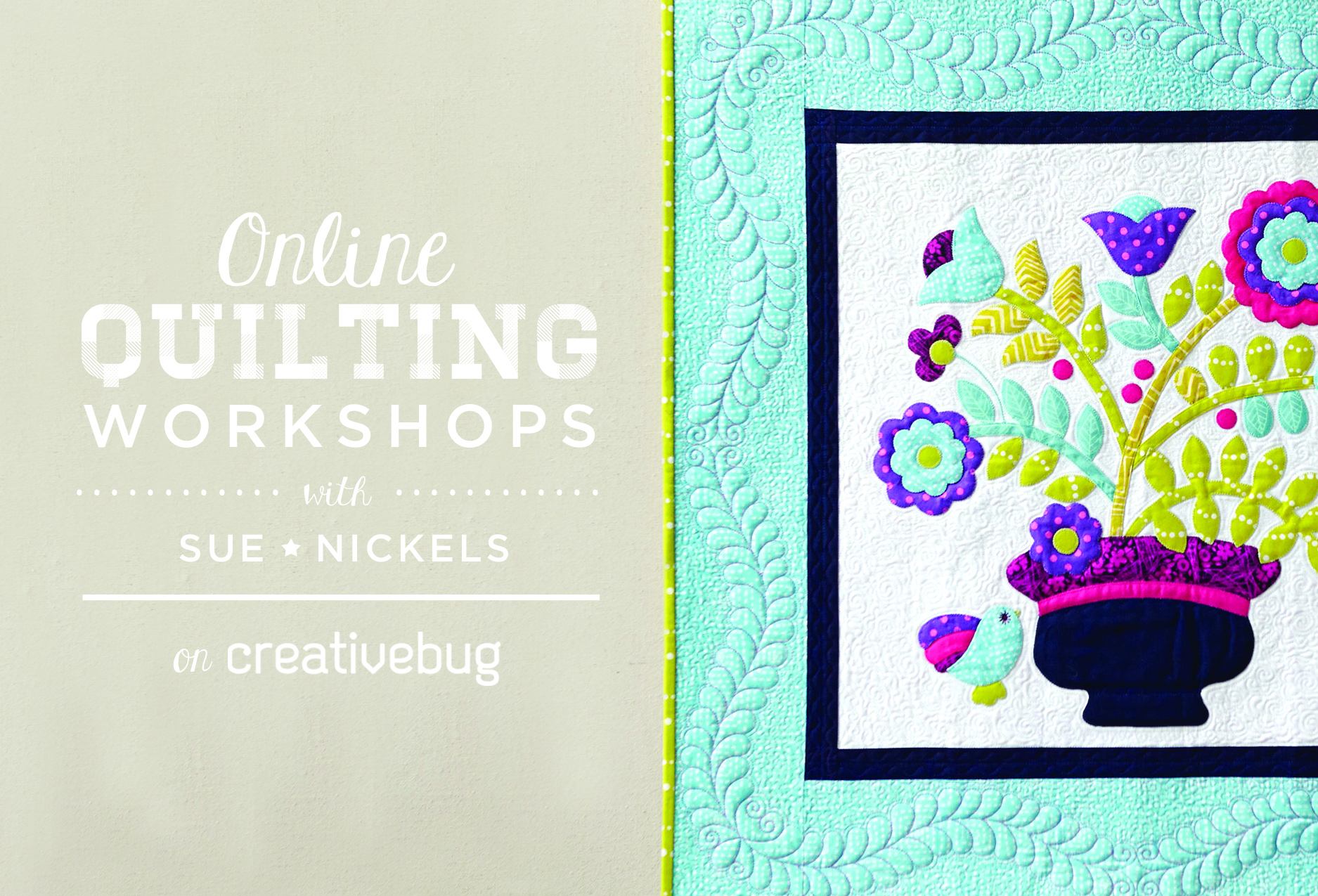 My sister, Pat Holly and I are thrilled to announce that our quilt "Two of Us" won Best Home Machine Workmanship at the 2014 American Quilters Society Show in Paducah. The quilt was the 2013 Block of the Month on The Quilt Show.com with Ricky Tims and Alex Anderson. The quilt will now be part of the permanent collection of the National Quilt Museum in Paducah, Kentucky.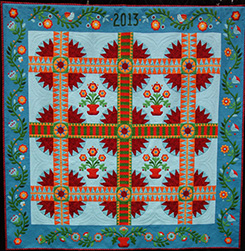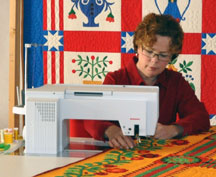 My blog is on a hiatus- I am hoping later this year to have time to revive it!
My workshops page is current. I hope to add a few new workshops later this year and reitre a few old ones. Please check these out and if you have any questions let me know. My supply lists are also up to date. I have included information on the workshops page for students and groups to help make your workshop experience the best. Please read this helpful information section with my workshops! My biography and fees and requirements have minor updates.
I continue to use a camera and projector in the classroom for demos and it is a fabulous teaching aid. Because of this I have a few extra requirements in the classroom, please be sure to read this under classroom requirements. I have achieved my goal of having my lectures in power point. So for all my lectures, I will bring my own projector and computer and present my images using power point!

My Store has my two books (including "Stitched Raw Edge Appliqué" co-authored with my sister, Pat Holly). My patterns are also available and remain very popular items. I also carry some of the quilting items I use and sell when I am on the road teaching. My thread line- King Tut "Tone on Tones" from Superior Threads is available from- www.SuperiorThreads.com. I am not currently selling these threads on my website.
I am still using a paper backed fusible web product called Soft Fuse from Shades Textiles for my technique of machine appliqué and I am selling this at my website store. I love this product- it is easy to use and never separates from the paper!!! My favorite marking pencil- Quilter Choice by Roxanne's is for sale with the pencil sharpener that works best with it. I have also added to the store my favorite small scissors that I use for appliqué.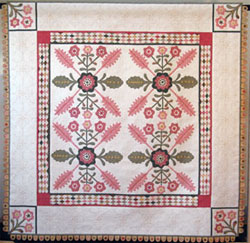 Please visit my Gallery of Quilts page which features a sampling of my quilts. I have the quilt my sister, Pat Holly and I collaborated on called "Tea at Tenby". It won many awards - the most exciting was "Best of Show" at the 2009 Festival of Quilts in Birmingham England! I have included information about some of our other award winning quilts- "The Beatles Quilt" and "The Space Quilt" as I am often asked to explain the details of these collaborative quilts. My sister, Pat has been creating beautiful miniature quilts- look for her page in the "Gallery of Quilts" that showcases some of her work.
I am working on my next goal of creating new quilts in the next year, so look for these soon!

I am enjoying being a Grandma! My granddaughter, Stella will be 5 years old and our granddaughter Mabel will turn two in May! I will soon have new classroom and travel photos in my travel photos.
I hope to see you on the road this year, doing what I love to do- teaching machine quilting and machine appliqué. Thank you for visiting my website and please come back soon…
Fondly,
Sue Nickels